The morning journal you'll actually keep
Moment Journal is a guided journal that helps busy people make time for self-reflection. Each day, at your chosen time, Moment Journal emails you inspiring questions to ask yourself. Simply reply to your private email address and your entry is securely stored for posterity. Answer as much or as little of each question as you want. Write a story, say one thing, or say nothing. We're here to help you find your voice and keep your habit.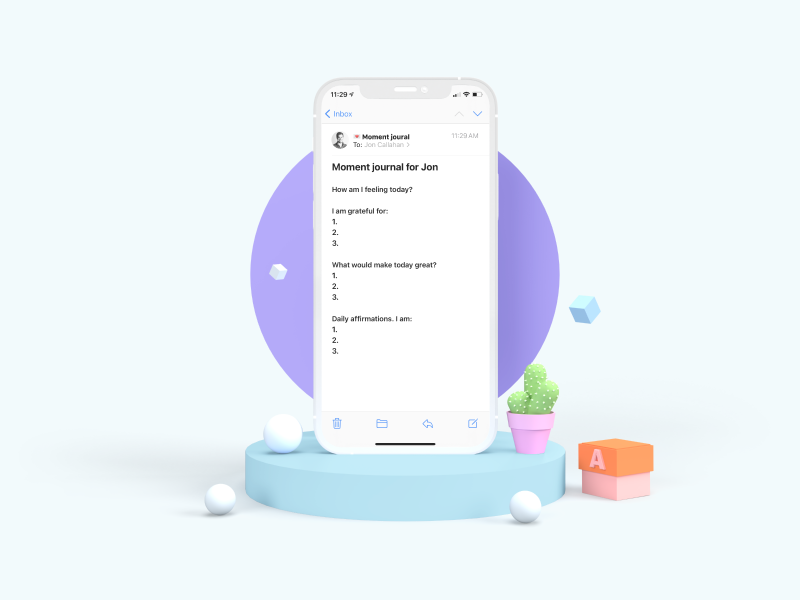 $5/month or $60$45/year
Try it free for 21 days
Start journaling for free
Journal prompts are delivered to your email so you remember to take a moment to reflect
Simply reply to the email — prompts come from your own private address
Schedule deliveries for the days you choose, at the time that fits best in your routine
Include private tags like @goals in your entries to quickly find all occurences
Reflect back on all your past entries on the secure dashboard
No ads. No tracking cookies. Only you can read your entries.